We purchased Louis Vuitton Emilie Wallet in Monogram Empreinte Leather / Condition: 9/10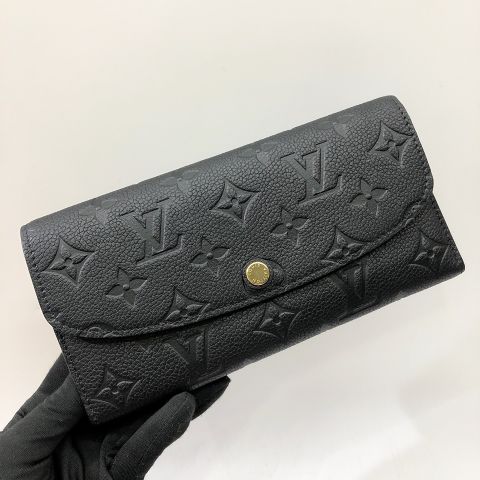 Price

S$400

Store

Orchard

Brand

Louis Vuitton

Model

Purchased Date

2021-08-27
※The purchase price depends on the market price which changes year and season.
※All prices shown are for reference only and there is no guarantee.
※The photo shows the actual condition of the item at the time we purchased it.
This is just a example of what we buy. Every day we buy in a lot different items from customers. Only a portion is posted to our home page.
Please feel free to enquire about your item.
How did we arrive at this quotation?
We purchased a secondhand Louis Vuitton Emilie Wallet crafted from Monogram Empreinte leather, embossed with the iconic Monogram pattern, and lined with grained leather. It is an envelope-style flap design, which is secured with a color-matched press-stud, lifts to reveal a well-organized interior with a large compartment, zipped coin pocket and card slots.


Orchard shop recent purchase results