We purchased Gucci Princetown Fur Slip-on Loafers/ Condition 7.5/10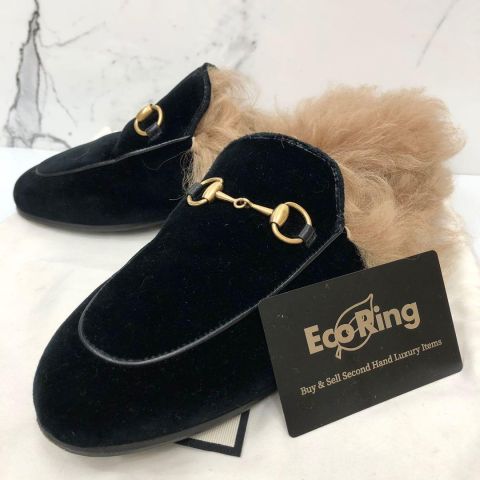 Price

S$112

Store

Bedok

Brand

Gucci

Model

Purchased Date

2021-03-15
※The purchase price depends on the market price which changes year and season.
※All prices shown are for reference only and there is no guarantee.
※The photo shows the actual condition of the item at the time we purchased it.
This is just a example of what we buy. Every day we buy in a lot different items from customers. Only a portion is posted to our home page.
Please feel free to enquire about your item.
How did we arrive at this quotation?
We purchased a second hand pair of Gucci Princetown Fur Slip On Loafers with its dust bag. Featuring Gucci's signature motif, the Horsebit hardware, this pair of loafers will elevate your look in an instant. The Horsebit detail pays homage to the equestrian roots of the House and features a double ring and a bar. At EcoRing Singapore, our appraisers are able to assess items that do not come with accessories, used items and items that are usually rejected by other secondhand companies. If you have any unwanted bags, watches, jewellery, etc., feel free to head down to our stores or contact us for a free quotation over Whatsapp. We hope to see you soon!


Bedok shop recent purchase results